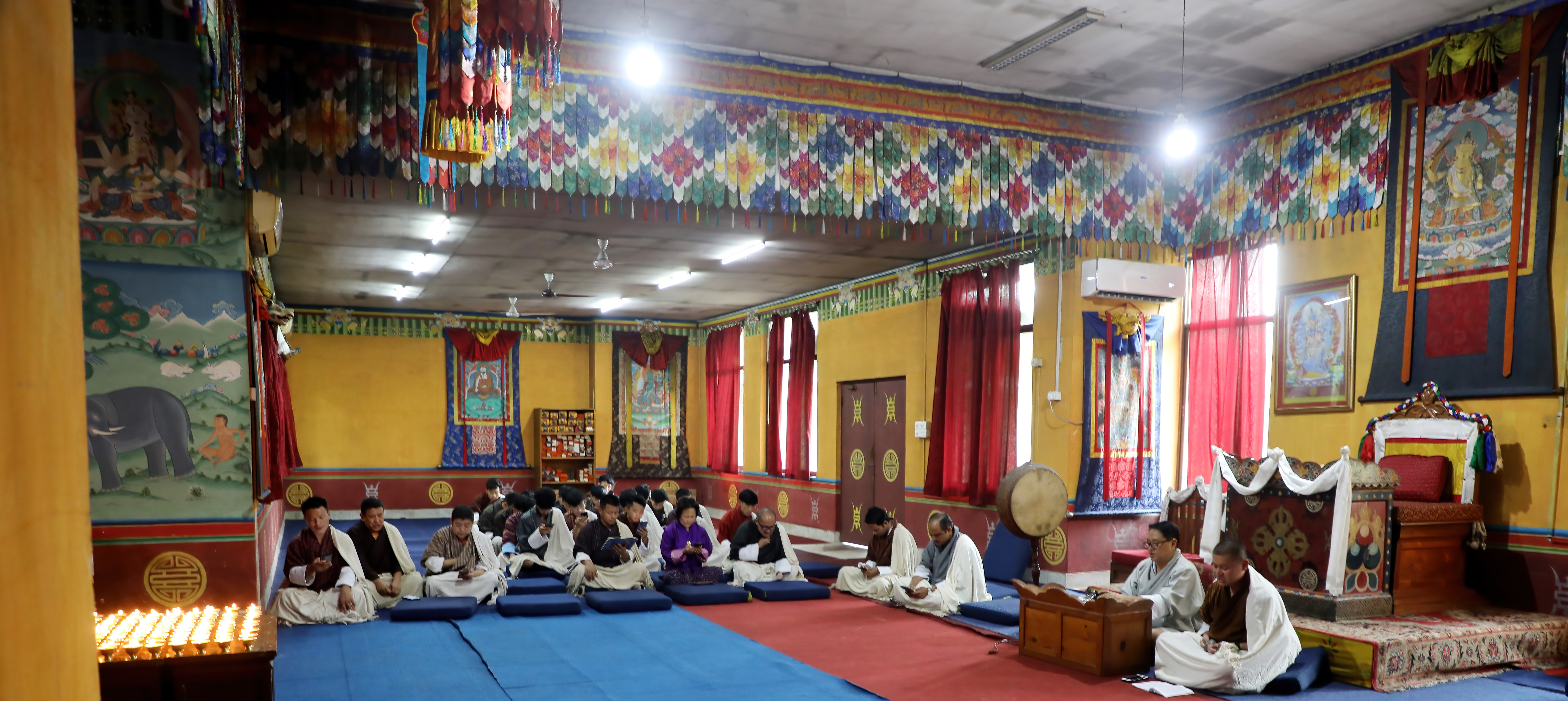 On 9th September, 2023, Samtse College of Education celebrated the birth of the princess, born to His Majesty the Druk Gyalpo and Her Majesty the Gyaltsuen. The celebration began with the lighting of 108 butter lamps by the college faculty, staff and students, followed by a series of prayers, including sampa lhuendup, barchay lamsoel, dema, and moenlam yongzog.
Mr. Sangay Tshering, the lecturer of the college expressed that it's a lungten chengye princess which is the omen to bring peace and prosperity in the country. Some of the students expressed that we not only have the princes to continue Wangchuck dynasty but also have the princess to provide the moral support for the welfare of the kingdom.
The event was conducted with utmost reverence and respect towards the Royal Family, and the birth of the princess, celebrated with a sense of joy and gratitude.
At the end of the day, the faculty, staff and students expressed their satisfaction with the successful rendition of the celebration, deepening their faith and acknowledging the significance of the royal event. Event summed up with prayers of longevity, peace and prosperity of our newly born Gyalsem.