Day 3 of the UPSHIFT Workshop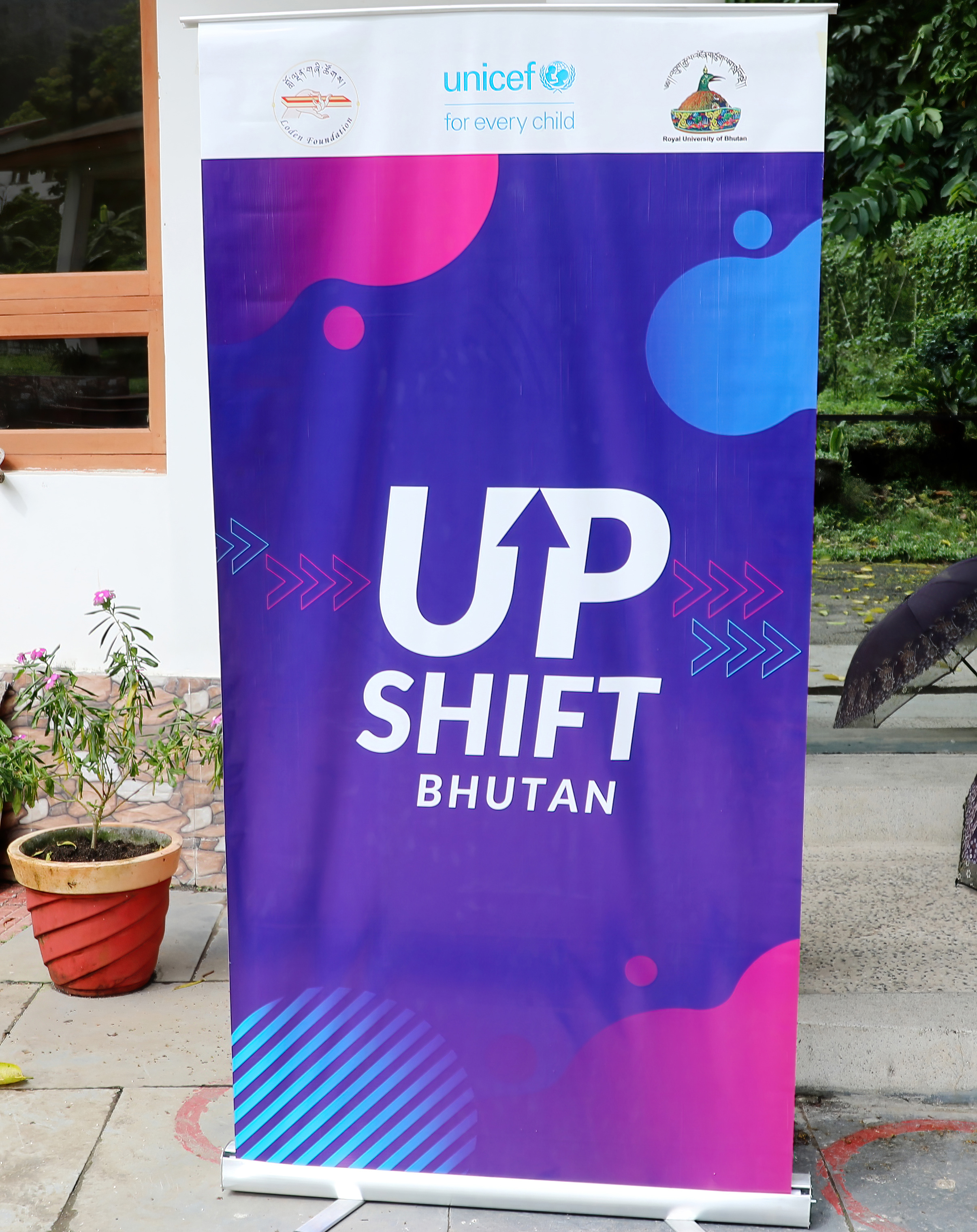 Sixty-one students attended the workshop the third UPSHIFT workshop that covered topics such as thinking creatively, feedback and iterations, planning resources and final solutions, pitch prep, and storytelling.
In the last session of the day, respective groups presented their final pitch through storytelling. The best three prototypes were selected based on criteria namely problem definition, feasibility, innovation, impact, and collaboration. Each group was provided with ten minutes to pitch their ideas and present their prototypes. Five minutes were devoted to the question-answer session. The two facilitators were the judges of the pitching idea. The top three prototypes will go through further refinement by working collaboratively with the facilitators. By the first week of November 2023, one prototype from the top three will be selected to take part in the national-level competition which will be organized by the Loden Foundation and UNICEF Bhutan.
Participants were asked to share the ways of implementing the knowledge and skills learned from the workshop in their future workplaces. Dukula Rimal, a student studying  Bachelors of Arts in Social Work stated, "As a social worker, I would start by conducting thorough assessments and need analysis within the community. This involves identifying the specific challenges and areas where individuals and groups need support and knowledge enhancement. Moreover, my goal would be to facilitate UPSHIFT knowledge among the individuals and communities I serve". Cheki Wangmoo of BEd ITE shared that "It was such a great platform to enhance my skills to help youth and society. I will create a ripple effect by helping my students to bring positive change in their communities". Seday from Bachelor of Arts in Social Work mentioned that "three days of the workshop was engaging and full of learning. I had a lot of interactive sessions. As a social worker, this workshop has equipped me with the basic skills of communication and interaction that I can use in my future career as a social worker.