Day 2 of UPSHIFT Workshop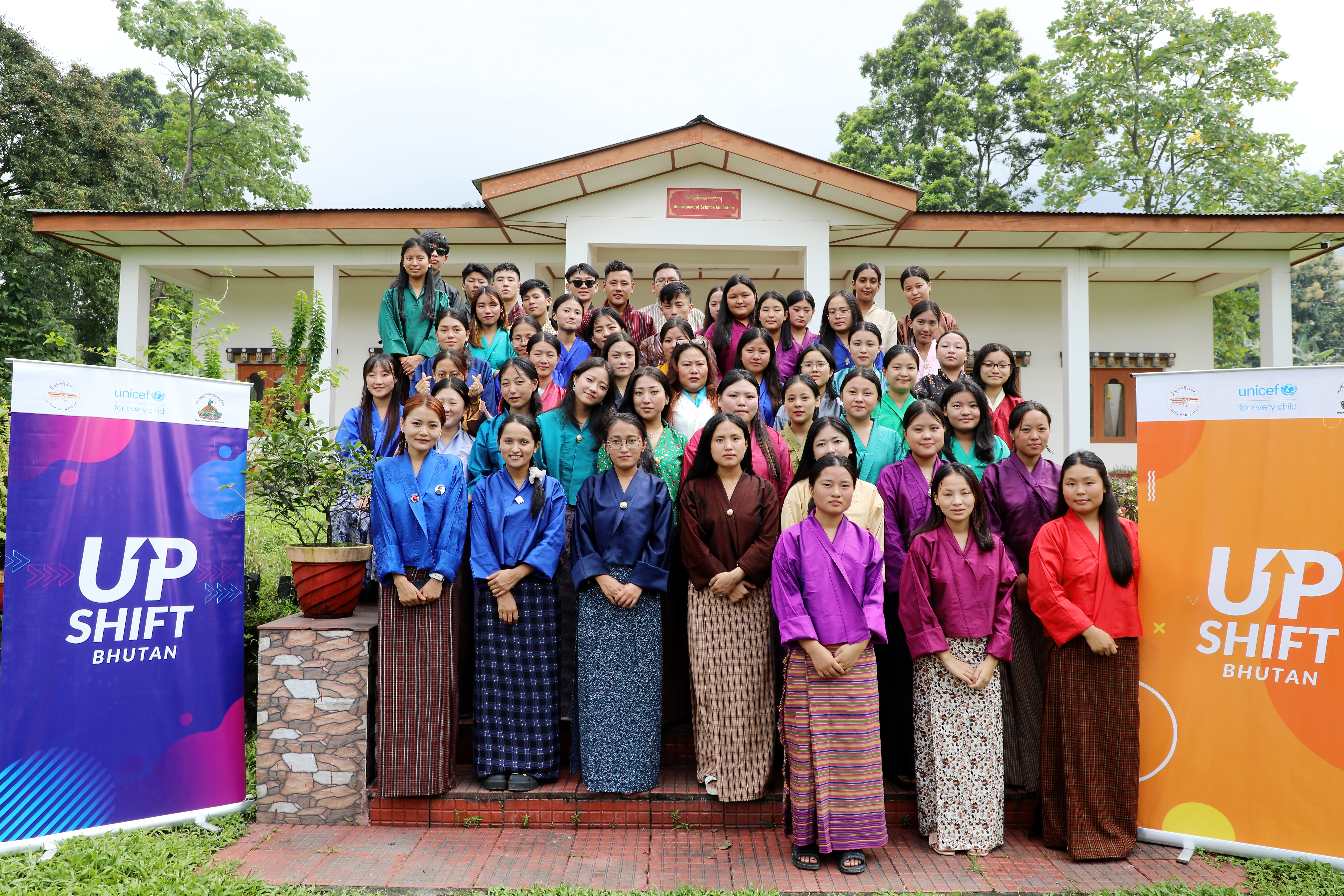 The second day of the ongoing UPSHIFT workshop in the college emphasized generating as much as possible feasible and crazy ideas for the problem the participants in the group had identified on the first day of the workshop. The four sessions of the day covered topics such as goal setting, solution statements, idea design, and prototyping. The topics were in continuation of the first UPSHIFT workshop coordinated in the last week. Since the generation of ideas requires lots of communication and collaboration, each group engaged in a healthy exchange of rich and different ideas. In addition to developing innovative social ideas to bring positive change in the community, the participants were provided with an excellent opportunity to interact with students from different programmes and courses. The group was formed with a good mix of Bachelor of Arts in Social Work (BASW) and Bachelor of Education in Information Technology Education, English, History, and Geography (BEd IT & BEd Eng/His/Geo).
Fifty-six participants attended the workshop. Eight participants were not able to attend the workshop since they were part of College basketball team participating in an open basketball tournament organized by the Dzongkhag Sports Association. The interaction between the facilitators and the participants and between the participants in their respective groups was positive and overflowing with endless dialogues albeit the large group size.
The new participants found the sessions informative, exciting, and interesting. Birkha Maya Rai from BEd IT said, "The Upshift program was much more interesting than I had thought. I like the way we were kept in different groups with new faces where we got to know one another and also build confidence. It was so much fun to interact with one another and seek solutions to the problem. Hearing the opinions of others enriches me with new ideas. I also learned the long process one has to go to find the solution to the problem. Overall, it is very interesting and beneficial". Kuenga Wamgmo from the same programme shared, "At the beginning, it was quite challenging because as I have not joined the last session since the programme was the continuation of the previous class I was not able to know what actually we are discussing. However, after explaining everything the session was amazing since I am so much interested in such programme. Moreover, I am blessed to be in team 'Beyond 360' because the idea was really good in that team where our idea will really benefit the society of Samtse". Karma Thinley Penjore from the same programme remarked, " It was nice attending. Firstly, I got to know new faces. Moreover, it was really helpful as I got the chance to learn about new things and to discover things that are beyond my cognitive knowledge".