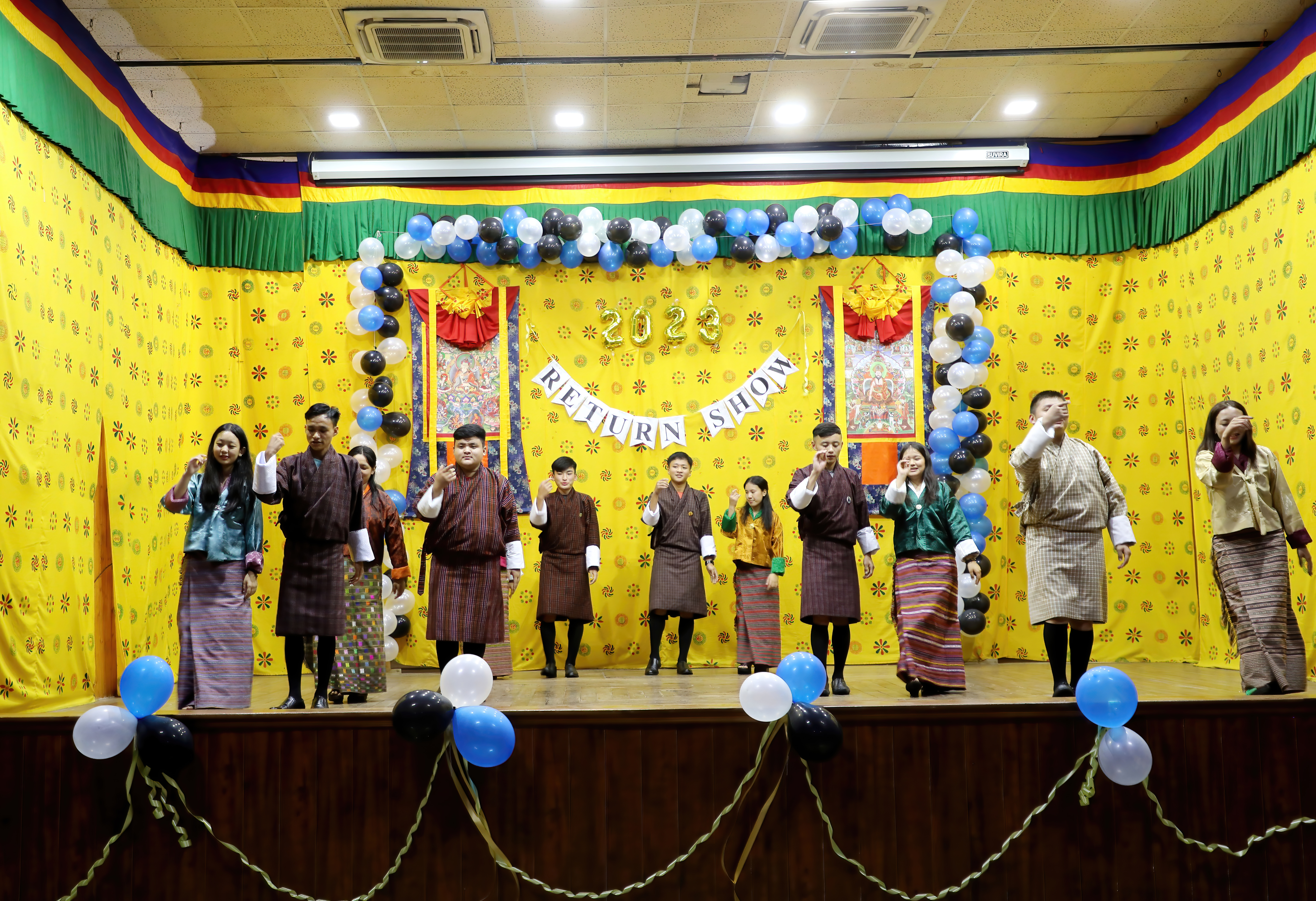 On 26th August 2023, the Samtse College of Education witnessed an enthralling Return Show organized by the first-year students. The event was arranged as a gesture of appreciation towards the seniors for their warm welcome during the initiation.
The performances by the freshers were nothing short of mesmerizing and captivating. The plethora of talents on display coupled with immense enthusiasm made for a delightful experience for all who were present that night. The event was an opportunity for the newcomers to showcase their talents and enthusiasm.
The audience were thrilled by the electrifying Return Show, and expressed their satisfaction in several ways. Faculty members and audience praised the performances, stating that they were not only entertaining but also inspirational. Some members of the audience noted that they were looking forward to similar events in the future. They commended the college for providing an opportunity for students to showcase their talents.
The College President expressed his delight at the high energy levels and zeal exhibited by the students. He further stressed that such energy must go throughout their stay in the college.
Pema Deki, an inservice teacher pursuing MEd, remarked that the Return Show was reminiscent of her young college days and brought back her fond memories.
The programme coordinator expressed his gratitude to every individuals for their support. He stated that the show would not have been possible without the combined effort of the college management, faculty, and students. It is important to note that such events go a long way in fostering teamwork, promoting creativity, and enhancing the overall educational experience of the students.