Spoken Word Poetry Competition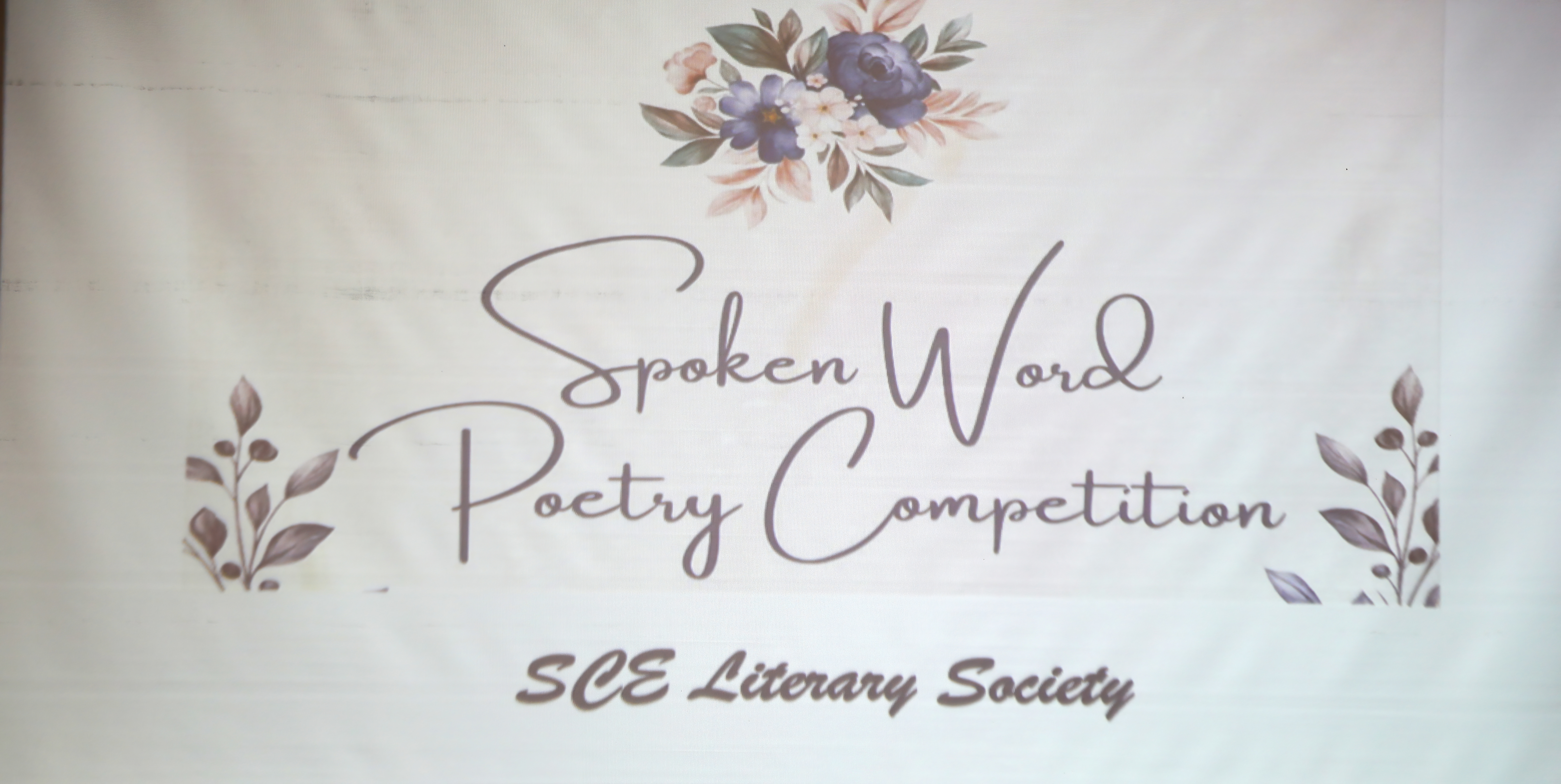 The Literary Society organized a Spoken Word Poetry Competition on 12 May 2023 with the aim to encourage students to express their creativity and showcase their persona through poetry.
The event was a blend of two literature genres; spoken word poetry and written poem. There were 14 contestants participating for the spoken poetry competition, where they left audiences awestruck with their fierce performances and original masterpieces. The performers showed their creativity and self-expression through powerful stage presence and mise-en-scene that added flare to the event. The performances ranged over different themes; from unraveling deepest emotions to self-discovery and utmost determination to seize the stars. Ms. Kinley Wangmo of PGDCCP second year moved the judges and audience with her heart wrenching performance on her original poem "Sorrow" and proudly bagged the first place.
Winners of the Spoken Word Poetry
First place – Ms. Kinley Wangmo of PGDCCP II (Sorrow)
Second place – Mr. Ngawang Tenzin of PGDCCP II (What it takes)
Third place – Mr. Thakur P Regmi of PGDE B I (Poetry recitation)
As for the Written Poetry, the competition has been ongoing for weeks with judges from outside the College. There were 33 entries from enthusiastic literature lover, where Mr. Chhimi of Med English second year, took the first place with his original "Coo-aa-rey-ko to Cock-a-doodle-doo; the tradition's last breath." Mr. Chhimi carefully crafted the words with excellent prose and storyline with an underlying meaning, addressing the current social issue of our age-old culture and tradition standing on a thin strand of hope.
Winners of the Written Poetry
First place – Mr. Chhimi of MEd English II (Coo-ka-rey-ko to Cock-a-doodle-doo; the tradition's last breath)
Second place – Ms. Tshering Yangden PGBE B II (An inch away from falling)
Third place – Ms. Kinley Wangmo of PGDCCP II (Sorrow)
The winners will not only take with them the recognition for their exceptional writing but also, the honour of having their poem published in the next issue of the Sherig Pages. Hearty congratulations to all the winners and participants of the poetry competition!
The Literary Society extends their heartiest gratitude to all the participants who presented captivating performances with unfathomable zeal. The society dearly acknowledges Mr. Karma Yoenten, a PGDE alumnus of SCE, 2013, who graciously sponsored the prize money for the winners of written poetry. It is through the love and beauty of poetical art, and the college's unwavering support that continues to make these events possible.
The Spoken Poetry competition was organized hence to create a space for creativity, self-expression, and connection as it provides a unique form of art that can aspire, empower, and transform individual.